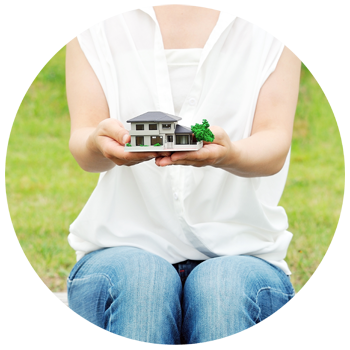 We manage your Sales and Property Management Services from beginning to end, no double handling, absolute direct communication with the same person. We have experience on both sides. With this experience we can assist in providing a service and process for both Sale and/or Rental in a smooth and professional manner.
Read more...
About Us
Who we are
We are a boutique Agency specialising in Residential Property Management and Sales, focusing on Southern Gold Coast and Northern NSW areas, taking pride in the following assests:
Corporate Licence QLD
Full Real Estate Licence QLD
REIQ Personal Certificate of Membership
Continued CPD Training
Implementing Legislation Change and Industry Changes
Latest Industry Programs and Systems
What we do
We offer you easy access to the most useful real estate subscriptions and service providers, such as Realestate.com.au, Australia's No.1 property site for real estate, Domain, Social Media, email marketing to our large database. We help you implement the latest industry programs and systems. Check the Services section of our website for more information!
What makes us different in Property Management?
OWL Realty is more than just the average property management Gold Coast service. We provide an online applications system, tenancy database history -TICA, rental compliance,  colour routine inspections emails in PDF with detailed photos from Console icloud, among many others.
Why choose OWL
OWL stands for:
Setting the highest possible industry standards
Over 26 years' experience in the Real Estate Industry
Expert's advice for setting up from scratch or transferring your investment over and or listing your property for sale
Focus on excellent customer service and effective communication
Availability and providing a full range of services
Let OWL commit to you and your property in management and/or selling for the success of your property on the Gold Coast. Lets begin building our business relationship today!
Testimonials
Dear Tina
I would like to thank you for your hard work and help with the purchase of our home in Burleigh Heads.
Your professional and friendly nature made the process easy and enjoyable for both us the buyers and also the seller.
Now you are our Property Manager and we would like to thank you again. Living in a different state now
you have once again been amazing with the care and professional manner you have taken in taking care of our property.
We just love your positive attitude and friendly manner.
I  would highly recommend you and your team to anyone that just needs a easy free journey with buying and renting their property.
Mr Mrs Feather

Simon and Beverley Feather - Perth, WA
Hi Tina, please see my testimonial below:
Thank you so much Tina! What an amazing result on the sale of my property! Under offer in only 3 days of being listed and at the very first home open! The whole process was so smooth from start to finish which was wonderful for me being located in Perth – literally on the other side of the country. Your professionalism and the manner in which you conducted the sale were second to none. You listened and advised with such consideration for both myself and the buyers. I could not recommend you highly enough. You were an absolute pleasure to deal with and I look forward to meeting you in person one day soon.
Kind regards,
Nicky

Nicky Cooper – An amazing result on the Sale of my property! - State Manager WA
Sabre Corporation
Tina , I am just writing to say thank you so much for looking after our property over the last year and always going above and beyond for us.
It was a scary thing to have to switch agents, especially as we are so far away, however we are more than overjoyed by your professionalism and reliability in getting things done and keeping us up to date on progress.
It is always concerning when things go wrong from afar however your negotiation skills for organising that difficult bathroom repair (which sadly the other agent overlooked) have meant we haven't had a minutes worry about the house since you took over.
Tina, we want you to know we would be more than happy to recommend you to anyone else who wants peace of mind so please don't hesitate to contact us if you ever need a reference and of course, keep up the great work you are already doing.

Lorelie and Larry, Sydney - Schools Program Support Officer
Sydney Trains, Pitt Street, Haymarket
Hi Tina,
This is my testimonial to you. My situation is that I have moved to the UK to work for a large global manufacturing Company and I was transferred overseas for a few years and needed to rent out our family home. I had been visited by a couple of Real Estate people who quoted me either an unrealistic rental price or I felt were more concerned with their interests than mine! We met Tina through a personal friend of mine who recommended her to me, I am grateful to him. Tina has from our first meeting given our family the feeling that we are important to her and our needs are important too. When you are so far away and someone else is living in your house it can be a nervous situation, Tina has taken all that away with the trust that we have in her that she will look after things. I have found here to be a great person to deal with and I know that if there is as problem Tina will fix it and communicate with me along the way.
Thank you Tina for your service and your care.
Best Regards

Steve Talbot , England - Global Course Owner and Trainer